Clouds at ActiveRain by Robert Vegas Bob Swetz
Through all of Robert Vegas Bob Swetz's life clouds have always been fascinating to look at and photograph.
With our imaginations as children and as adults we can see characters and pick out different figures and more within the clouds we view.
Sometimes clouds are white and fluffy like cotton in the photo (above) or can be mean and create a figure (below) which looks like a strong arm holding a gun or fingers pointing.
Below is a photo I took of Caesar pointing to the clouds in Las Vegas Nevada, so what was Caesar pointing at?
So for anyone that likes viewing clouds like Vegas Bob, taking photographs or videos, please post them to the "Clouds at ActiveRain" group at the ActiveRain network.
Or just stop by and take a look at the cloud photos posted.
Clouds are like snowflakes, they are never the same and clouds can be filled with fascinating colors from sunrise to sunset.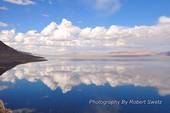 This group is for photos of Clouds, Rainbows and any photos of the sky! I am always looking at the sky because I believe there is something out there that is very unexplainable! Clouds are very interesting because they can take on many different shapes and forms! Robert Swetz, Founder (Vegas Bob)